Do some of the work yourself. Pack your own boxes, or even just get things inside more mover-friendly (unplug appliances, roll up rugs, disassemble anything you can) shaves off time and therefore saves you on the hourly rate.

How big the move is. Taking a teen off to college or even moving into a first or second apartment is a much different experience than moving into a four-bedroom house or downsizing to a retirement condo. Outline exactly what will be involved, in terms of quantity and size of belongings and furnishings to determine how much and what kind of help you'll need.

A DIY move will cost more than you think. Factor in: the cost of supplies (boxes, tape, markers, bubble wrap, rope), gas and tolls (moving trucks get less than 10 miles to the gallon and cost more at the tollbooth), equipment rentals (hand trucks and furniture pads aren't usually included), buying your helpers lunch/dinner and beverages, and on-the-road costs (hotels, meals) if your move will take overnight or longer.




Mark boxes on the top and on the side (so if one is covered, you can hopefully spot the other) with a short summary of contents (kids' books) and where they should go (playroom).

Stack filled boxes that go to the same room together, so they go out to the truck at the same time, and are (hopefully) loaded at the same time.

Use the app for that. Moving Van is an iPhone app ($2.79) that lets you snap photos of the contents of boxes, quickly catalog them, and assign each box a name or number. Then, when you're unpacking everything (which isn't always a super-fast process), and you need to find a specific item that isn't unpacked yet, you can simply search for it on your app and immediately ID the box you need to look in.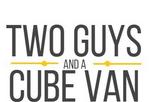 Call now for a quote:

613-519-5257



​

Collect free boxes from the local liquor store or grocery store — liquor boxes are particularly good, because they are often a good-quality cardboard, and are uniformly sized and not too big, so you're unlikely to load them so heavily that they're a strain to carry. Printer-paper boxes are a good option as well.

Check online, on Kijiji for "curb alerts" of people giving away their packing boxes.

Consider reusables. A few companies rent or sell reusable plastic boxes. Check out frogbox.com or bluebins.com